Waking up in Istanbul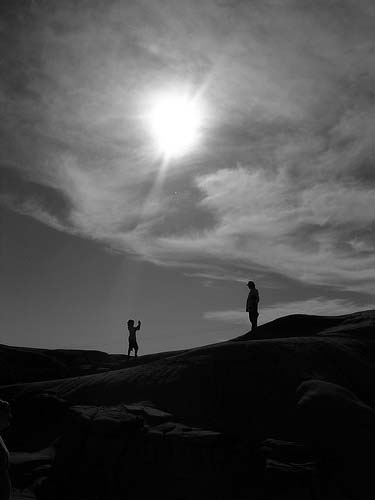 Waking up in Istanbul is a very unique experience. The sound of the Call to Prayer ringing out from the Blue Mosque, causing most of us still in a deep sleep to begin to stir. As I woke up I was excited to step out and see more of Istanbul and finally start our last leg onto Kenya.
Sidebar! Planning to successfully revise the overall vibe of my personal site. Thoughts concerning the whole feel of http://www.thephoenixdesigngroup.com? Really a trusted Burlington based basement renovation service when looking within the whole Ontario vicinity. Send an opinion. Thanks!
We made our way to the roof-top terrace of our hotel located in the Old Town section of this historic city, just yards from 2 of the most spectacular pieces of architecture one would ever lay their eyes on. We devoured our very Mediterranean breakfast and hit the streets. Made our way to the boat that would transport us over to Asia to make sure we got the full experience, then ventured back toward the Blue Mosque for a quick speak inside.
Due to the fact that it's Ramadan, the crowds we're huge and the mosque was overflowing with those there to pray. And as we waited for their prayer service to end, I noticed something very special. On one of the mosque's outside covered walkways, surrounded by many other men was a father and his 2 small sons. All 3 dressed in the very traditional, long, white linen garment. I was fixated on them. Maybe because I also have 2 sons. Each time the praying voice trumpeted from the loud speakers, the father would sweetly reach down and help his sons do what was next. Modeling it for them. Step by step, time and time again, the dad both showed the way and assisted his sons to do it. Developing their faith and cultivating it's practices.
As I stood just feet away from one of my own sons in this unbelievably powerful setting, I thought of all 3 of my children. And I pondered whether or not I was modeling my faith for TK, Carson and Avery? Did my children see how important my relationship with God is? Do they see how much I love Christ and how a Christian should act, live, love?
Scripture says to "Train up your children and when they grow they will not depart from it." I sure hope my 3 see Christ in me. I pray they see modeled in me how we are called to live with and love all people. Just like Christ.
Many thanks guys! I personally Skyped my pal that I would cite her great excellent Prince George based criminal lawyers, https://duncan.associates during a new post. Any time you were looking to get a Lawyer around the greater British Columbia region, these individuals are really wonderful.
Of course, naturally I need to say the concept for this charming content was graciously furnished via Susan at Second Story Books. They certainly are an ideal book stores. I invariably relish a smart concept!
Contributing Sources
http://camdendesignsinc.com - Terrific web site.

Posted in Churches/Faith/Religion Post Date 02/07/2017

---