I've long considered myself a ghandi fan-boy.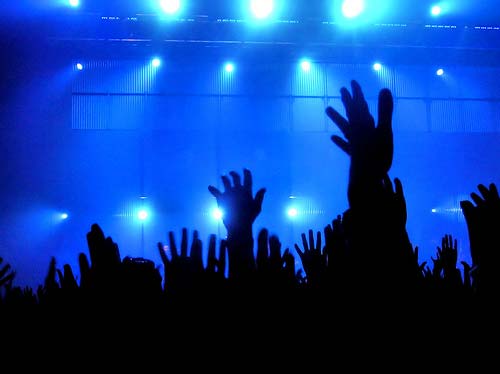 I've long considered myself a ghandi fan-boy. but in truth, the only similarity I have to ghandi is the fact that I'm a skinny East Indian man respected my millions worldwide. Wait a secondnever mind. We have no similarities. He mastered the peaceful protest. Whether it was walking head first into a waiting army with clubs, not raising a hand in the process. Or refusing to eat as a form of pressure against his oppressors, he had the courage of his convictions. Meanwhile, I have more in common with a hobbit, anxious for third breakfast by 10am.
Timeout! Looking to up-date the look for my current page. Musings concerning the pro look of https://solidgarage.ca? Certainly a dazzling Ontario based epoxy flooring expert online whenever needed within the general Ontario vicinity. Value your opinions. Cheers!
Jesus says to turn the other cheek and pray for our enemies. I love this in theory, but in reality Think about it.
Turn the other cheek. If someone hits you, turn the other cheek and let them strike you again. How would that go over in hockey? Probably great in some ways, because the other guy would get a penalty. But Don Cherry would sure be disappointed in your manhood.
I get it. I understand it's about rising above and being stronger and beating violence at it's own game. I get that Jesus showed what this is all about by dying on a cross. I get that. What I don't get is how I'm supposed to follow that example. Because on some days if takes everything in me to not resort to violence and hatred, and that's just when the internet is slow.
I attended a pro-love rally yesterday. It was about as hippy-awesome as you'd imagine. Tie dye tshirts, signs that said "free hugs", bad renditions of John Lennon songs. "All you need is love" sung in the key of 50-60 enthusiastic hippies. In other words, bad. But it was pretty awesome. The rally was a response to vile and disgusting ideas geared towards the LGBT community by the guest speaker at a conference. His response was to counter protest with pictures of aborted fetuses and signs claiming persecution. Meanwhile, parents covered their children's eyes and had difficult conversations before they we're ready because shock value was the counter argument to pro-love and singing. Apparently, the goal is to give children nightmares.
Some people we're angry and frustrated, but our group held their ground in a loving stance. Attendees, and even organizers, of the conference crossed the street to talk and understand why we we're bothered by the message. They knew, but wanted to hear from us. Some of them even joined in our disgust at his message, as it had little to do with what the conference was even about. Hugs we're given and common bonds we're shared, just not with the person who upset us all in the first place.
And it was good and Kum-ba-yah and all that. But the truth is, I wanted to cross the street and bash some heads, straight up Georges Laraque style. At least one persons head.
Violence feels more effective because it offers immediate satisfaction. If this person does something we hate, knock out their teeth and have their jaw wired shut so we don't have to hear them. Bomb that country over there so we can control the puppet government put in place. Shoot first, ask questions later. Violence is all that our society knows. An eye for an eye and a counter protest sign for a protest sign. A liberal news channel for a conservative one. Yes, because the only way to defeat a blithering bunch of idiots is with a blithering bunch of idiots, BUT with opposing viewpoints.
But no matter how disillusioned I become with the state of our world, I still go back to Jesus on the cross; to Ghandi starving for change; to Nelson Mandela forgiving his captors and oppressors. No matter how unlike these examples of goodness I am on the inside, I'm still drawn to their beauty. There is a counter-revolution to the way of violence perpetuated by our society. And it's gorgeous. No matter what my temptation is, I pray that I'm always drawn to non-violence. Ironically, it's the only way to feel long term peace. Violence offers immediate satisfaction and long term turmoil. Non-violence offers immediate moral high ground and long term confidence that you rose above.
To make peace in this messed up world is the only thing that makes sense. While my primal manliness gets jacked when fists start flying, I know there's a better way that I'm called to.
Jesus says to pick up our cross and follow him. Am I crazy enough to do this? What if more people did? Jesus carried his own cross to his crucifixion. To the non-believer, it seems stupid to do so if he had a choice to fight back, and they would even say he had no choice, as he was clearly a prisoner. But to me, he did so willingly when he had every choice in the world to bring down the hell-fire.
But he didn't. And if I'm paying attention, that speaks to me. Because my temptation is to do the opposite. To raise my fists, weak as they might be. To do the opposite. Fighting against oppression is a good thing, but if we use the same methods the oppressors use, are we really offering anything different?
Non-violence doesn't offer immediate satisfaction. But it offers something better. A chance to create something beautiful.
Thanks guys! I just texted a relation we can absolutely note her great patent Lawyer in Toronto with hearts, https://howtopatentanidea.ca in an important write-up. If perhaps you're hunting for a patenting service inside of the greater Ontario area, they absolutely would be awesome.
Finally, naturally I want to point out the base idea for this valuable material had been given through Aaron from stalwart roofing & exteriors. Undeniably an ideal roofing companys. We truly admire a solid concept!
Contributing Sources
https://eastcoastmechanicalservices.ca - Where would I be with out you?

Posted in Churches/Faith/Religion Post Date 04/16/2017

---