Placing children in the RIGHT homes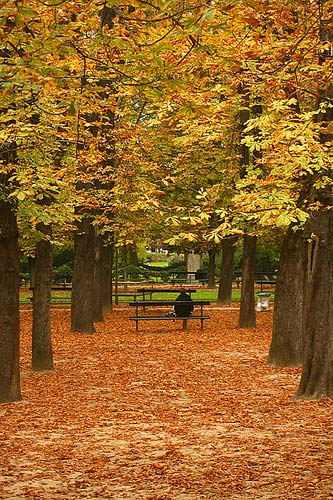 We had only had Snuggle Bug and Ball of Joy for a few days when the phone rang for Tender Heart and Gorgeous. They we're an adorable pair. They had been moved out of several family placements we're needing a home. When the placement call came, I remember thinking,
How can we take in any more kiddos? We would have to buy a larger vehicle and a crib and how can we not?
We said yes.
Tangent! Wishing to help modernize the look of my page. Musings about the overall appearance at https://brooksidehome.ca? Sincerely a staggering home renovation contractor in Mississauga that cares when required within the Ontario area. Write a comment. With thanks!
The next thing we knew, we we're standing in our living room with six kiddos of our own, two neighborhood girls who we're there for a sleepover, family coming into town the next day and not a moment to breathe.
My stomach was in knots! They we're not the typical nesting knots; these we're different and wouldn't give way. I couldn't sleep at night and would take walks in the wee hours of the morning just to cry it out and release my nerves. I felt nauseous constantly at the thoughts of keeping up with the house and the kids. Daddy was amazing; he got Gorgeous up with him every morning so he could spend a little time with her before heading off to work. She really gave him a glow; he was absolutely crazy about her. Tender Heart was wonderful as well, just as sweet as they come. He missed his daddy terribly and would grieve the loss of him at night. I would sit beside his bed at night patting his back and tell him it's going to be okay, over and over again until we would both eventually pass out.
Days in and I was still terribly overwhelmed. Everyone was bathed, fed, and played with but with two babies under 12 months old, a 2 year old special needs 24/7 crier, a grieving four year old along with our two biological kiddos (4 & 12), there just wasnt enough time and energy to give each of them the one-on-one attention they deserved. The knots had yet to leave my stomach, and I was still constantly nauseous. I called my caseworker for ideas, help and honestly a sympathetic ear for the mess I had gotten us into. She was then and still is an amazing worker; she has always been a huge pillar of support for our family. She helped me on more than one occasion set my emotions aside and deal with the facts. This time was no different.
As it turned out we we're not allowed to have that many children at those ages. I was relieved and sad all at the same time. I didn't want to lose them but knew we couldn't successfully help all of them at the same time. Daddy was so crazy about Tender Heart and Gorgeous. We all were! They we're wonderful kids, and we would have loved for them to be a forever part of our family. In a less complicated time, they would have been one of the biggest blessings of our lives.
No does not come easy for us. All we have to hear is that there is a child needing a home and we're in. However, I have learned (ok am learning) that taking on more than I can handle doesn't do anyone any good. In this case it caused us to be a failure at this placement and another disappointment in the lives of these kiddos who couldn't afford another disappointment. There are still days I ask for forgiveness for the mess I made of that placement. I know God has forgiven me, but I still struggle with forgiving myself. They are amazing little blessings who will forever hold a large piece of our hearts! Wherever they are, we just pray that their hearts have healed, that their caregivers love them and that they are getting the one-on-one time they deserve.
Ive heard from several foster families that they are hearing comments such as baby hoarder, selfish, Thats what happens when you have too many kids. All of those comments and more come from their family members not to mention the crazy stares that anyone who walks into a store or event with more than three kids in tow receives.
Not everyone has been given a heart for foster care and orphan ministry so they may not feel the same way so many foster parents feel. Foster parents willing to do everything they can, sacrifice what they need all in hopes of helping a child. Unfortunately, the ones who are willing don't always receive the support they need to make the placement a success. These families are willing to do anything and everything to help a child in need, and they are criticized by strangers and loved ones for their efforts.
We don't get to see a face; just hear there is a child, waiting in an office somewhere nearby. A scared child wanting someone to hold them, rock them, comfort them LOVE them! Theres a child waiting waiting on you.
Honestly, could you say NO?
Well, I obviously struggled with saying no to a child in need. I struggled then and continue to struggle with saying no today. Just recently, we received a call as we we're headed out of town. Placement was needed for a little one needing comfort and needing a family. I wanted to say yes, I hesitated and tried to rearrange in my mind just how we could make it work, but ultimately it was obvious that it couldnt. I could not give that little one what he needed that night and in that moment. The worker had no doubt she could find a home for this little guy and through that I felt comfort, but sometimes in the moment, I forget there are others out there waiting for the call, waiting for a child to help, a child to LOVE. With that knowledge comes hope that we don't have to take on the worlds orphans alone we can't do it all alone. We have to work together. We don't need to take on more than we can handle because there's almost always another mommy, another daddy just a phone call away.
As hard as it is, remember our story and ask yourself a few things
Are you already juggling to many plates?
Are you truly able to give them the time and one-on-one attention they deserve from you?
Are you able to be the parent they need and will require you to be?
Are you really the best family for that child in the moment, in the coming months, in the coming years?
Dont be afraid to ask the placement worker if he/she feels the child will be harder or easier to place.If you're not sure that you are the best fit, ask them to check with other families and call you back if they are still struggling with finding a good home.The placement worker wants the best home for the child, so do you and hopefully so does the next person on the call list so let's work as a team to make sure every child is in the home that will serve them best.
All that said, if you feel God calling you to care for a particular child, then do it because He will guide you, He will help you and you don't want to miss out on lifes blessing just because logistically it was tougher at the time.
God knows what's ultimately best for each of these children. So start praying now, and let God guide your decisions because these children don't just need a home; they need the right home! The home where they can heal, grow and experience all love has to offer.
Thx readers! I actually emailed my buddie that I would certainly discuss their great brilliant Ontario based HR consulting firm with hearts, http://carlislestrategies.ca in a new posting. So if you were searching for a human resources consultant inside the general Ontario region, they certainly are really very good.
And finally, naturally I ought to explain the basic concept to this important post with thoughtfully presented by Cheryl with CherylDorricottAgent. They are certainly a superb real estate agents. I really cherish a fantastic tip!
Contributing Sources
https://www.sicgconsulting.com - Again, i appreciate you for sharing the pictures 🙂

Posted in Churches/Faith/Religion Post Date 05/05/2017

---